From Prosecco to Champagne; The French Market Recommends For The Festive Season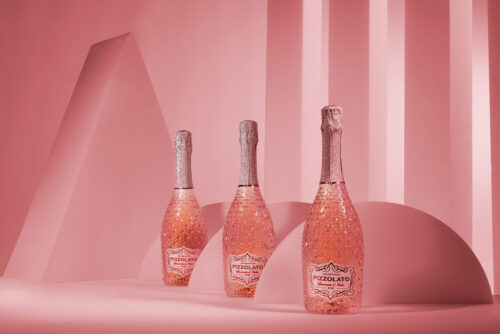 If you are looking to celebrate the festive season with the best company, make sure to add a bottle or two of some of The French Market's recommended bubbly to your shopping list. You can also view our selection wine and food hampers here.
Shipping note: We are currently working towards Dec 17th as the final shipping date to ensure we get your order delivered in time for Christmas.
The French Market Recommends:
Blend: Chardonnay 80%, Pinot Noir 20%
Premier Cru vineyards in the Côte des Blancs (Grauves) and the Montagne de Reims (Bisseuil). It is a cuvée that is typical of the Champagne vineyards and their chalky soil. Flaxen gold in colour. Gentle and steady effervescence. A vinous champagne whose effervescence is mellow with a silky texture. It displays a fine maturity as well as a certain complexity. The finish perfectly preserves the sensations perceived on the palate. Order here.
Blend: Pinot blanc, Pinot Auxerrois
The pale yellow robe of this Crémant d'Alsace is adorned with a sumptuous stream of fine bubbles, forming a fine mousse. The enticing bouquet of white flower and summer fruit aromas is transcended with the addition of a subtle hint of hazelnut, derived from the 24-month maturing process. Admirable freshness and precise dosage of the sugar content allow this classic crémant to express the full breadth of its character. Order here.
100% Glera, Organic & Vegan Certified Wine
Harmonious, fruity reminiscent of Renetta apples. Smooth, fresh, well-balanced , lively with an elegant aftertaste. Ideal as an aperitif, to be served with all kinds of buffets. Order here. 
"Pizzolato" Rosè organic sparkling wine is a sparkling rosé of great elegance, with its bottle in pink and its label rich in glittered details. An ideal wine to pair with all appetizers, among the best-selling rosés in Sweden. Women are those who better appreciate the delicate taste and its fine, balanced but intense character. M-USE, from inspiring muse to Multi- use, is a new type of bottle, created following a project of SUSTAINABLE DESIGN which find expression with the different ways of reusing it, giving it another life. Order here.
100% Chardonnay
This sparkling has beautiful complexity and an expressive and fine nose. Floral, citrusy and mineral aromas are matched in the mouth by freshness and elegance. Order here.